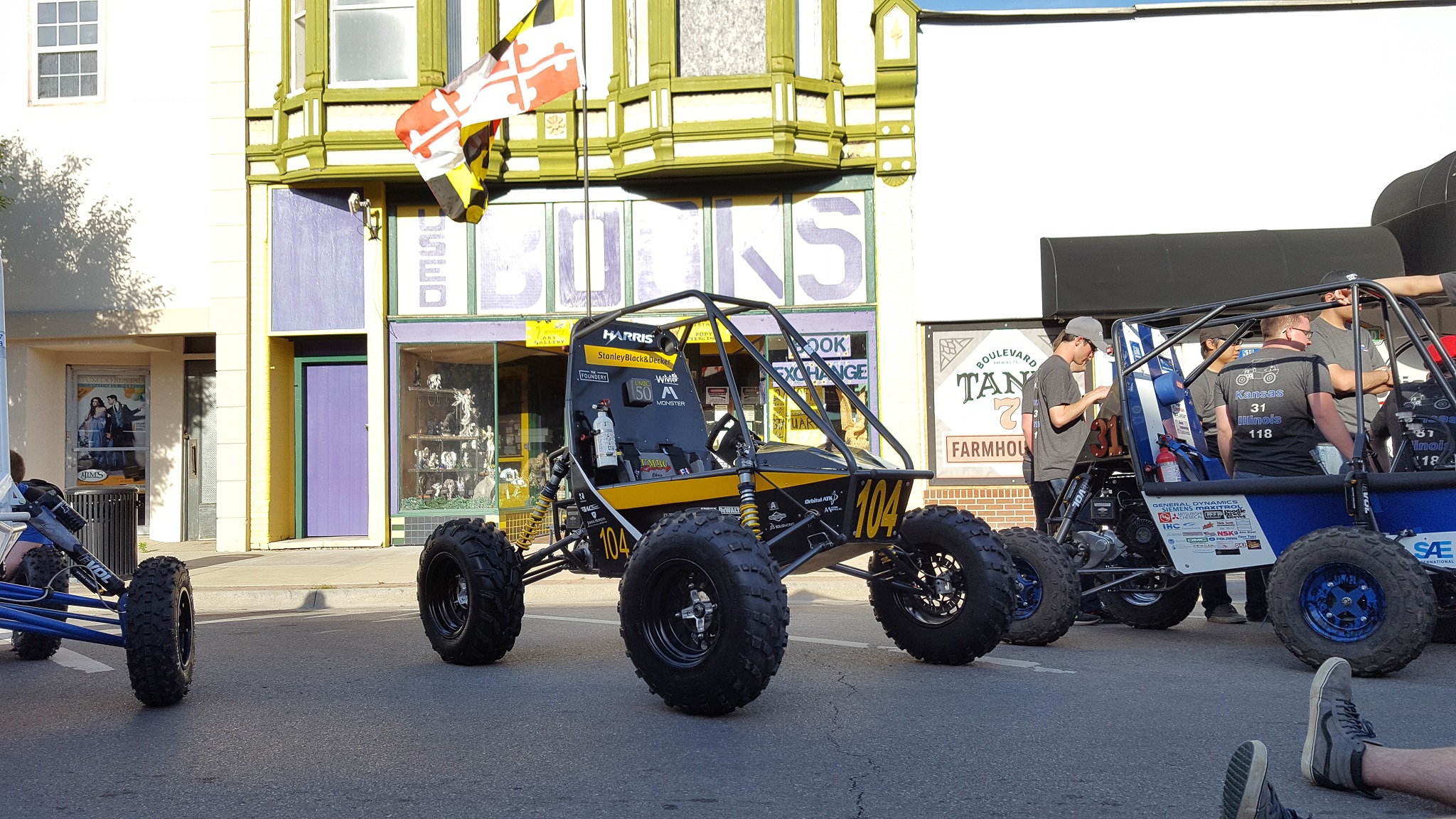 General
2017 marks UMBC Racing's 15th entry in the Baja SAE racing series. We designed the car to be lighter and more robust, without sacrificing performance.
Frame
The 2017 frame was designed to improve visibility and reduce weight. It was essential to maintain cockpit space and serviceability that was present in the 2016 vehicle.
Ergonomics
The 2017 ergonomics system was designed to reduce weight and complexity, while further increasing driver comfort and visibility. The carbon fiber seat and adjustable padding were key features in the 2017 vehicle.
Drivetrain
For 2017, we worked to increase acceleration and maintain our top speed of 40 mph. The veicle was powered by our custom CVT, designed by our members to optimize the system.
Suspension
The 2017 Vehicle has a completeley redesigned suspension system, featuring the addition of the ARB (anti-roll bar). Our main goal was to improve small-radius cornering, which was assisted greatly by the creation of the ARB.
Steering
Our main goals for steering were to increase manufacturability and serviceability. We designed a custom rack and pinion, allowing us to maintain the strength of the 2016's system, while simultaneously reducing weight.
Brakes
Brakes were designed to reduce weight and increase consistency of performance. This year's brakes were more reliable and durable, increasing braking performance.